Reading Time:
4
minutes

Content Guide
5 BEST Low-Cost small business ideas FROM Home that are profitable Content Guide
Introduction

Want to know some low-cost business ideas?
The Philippines is among the most affected in the Southeast Asian countries by the coronavirus. The country's GDP during the first quarter of 2020, declined by 2/10th of 1%, according to the Department of Finance (DOF) Secretary, Sonny Dominguez.
As the number of positive cases continues to skyrocket, there's nothing much to expect in the remaining economic quarters.
Aside from the constant drop in GDP, unemployment rose exponentially. More than 7.3 million Filipinos are jobless, according to the Philippine Statistics Authority, and the number is expected to double in the coming months. Also, long-time businesses filed bankruptcy due to continuous financial losses.
While the rate of unemployment increases, Filipinos find ways to make both ends meet. If you are one of those people who are looking for a good source income or investment for your family, it's still possible to turn your goals into a reality despite this unprecedented time.
Here are some low-cost business ideas to start from home today:
Online Selling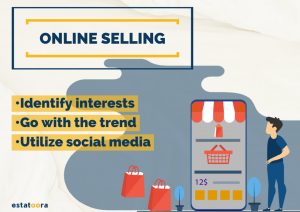 Online selling has been on the rise during the pandemic in the Philippines. It's undoubtedly one of the most low-cost business ideas today. People from all walks of life sell different types of stuff, including face masks, pastries, plants, and even groceries.
Before you run out of savings, it's a perfect opportunity to engage in online selling these days. What kind of products do you want to sell? Identify your interest to decide with conviction.
The trick here is to go with the trend to increase your sales and go home with some money to meet the basic needs of your family.
When to find possible clients? First, introduce your product to your contacts. Then, market them in one of your social media accounts, Twitter, Facebook, and YouTube included. Depending on your followers and friends, expect to close a sale as quickly as possible.
Pick-up & Delivery Services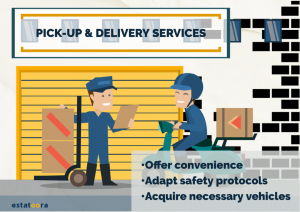 Pick-up and delivery services have also increased during this pandemic as people are advised not to go out to contain the virus.
If you have been in online selling, why don't you find another source of income and pick-up & delivery services can help.
But your safety might be at risk with this type of low-cost business ideas. That's why you have to wear all protective gear, including face masks, face shields, and disposable gloves.
Aside from that, you need to have a motorcycle, van, and other types of vehicles to pick up and deliver goods straight to the client's doorsteps.
Freelancing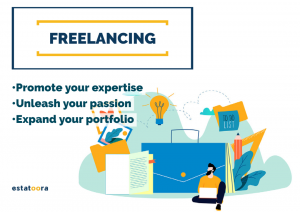 Another low-cost business idea is freelancing. If you have expertise in writing, you can be a copywriter. You can decide what type of content for your clients. You can be a blog or eBook writer based on your skillsets and interest.
Aside from a copywriter, you can be an online teacher, especially when you are a subject matter expert. Share the knowledge if you love teaching and inspire others, online teaching might be your passion.
That's not all! You can become a translator, producer, video editor, and social media manager. Where to find gigs and other opportunities? If you're ready, the first thing you must do is learn where to get freelance jobs online.
Set Up a Consultancy Business or Tutoring Classes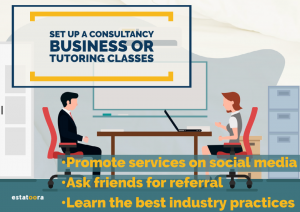 Over 1.716 billion learners have been greatly affected by COVID-19. More than 99.4% of the student population is suffering due to the closures of educational institutions. That means online tutoring classes are on demand right now.
Whether you have a background in teaching or are licensed, you can set up a tutoring class. Promote your services to social media and start gathering students.
Alternatively, you can set up a consultancy business. This is especially true when you know how to handle this type of business. You can also ask your friends or colleagues for some help.
Utilize the power of the internet and find the key concepts and best practices on how you can start your own consulting business!
Start a YouTube Channel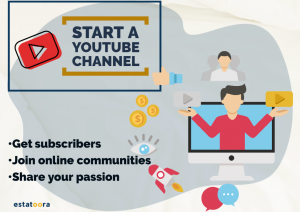 During the start of the pandemic, the rate of YouTube channels doubles. If you don't have one, it's time to establish a channel.
However, increasing views can be tricky. Getting subscribers, on the other hand, is more complicated than ever. The secret here is to provide something that resonates with the interest and needs of your target audience.
There are also a lot of credible YouTube tips online where you can learn and harness your craft. Other YouTubers have also set up several social media communities where beginners like you can join and interact with fellow startups.
The quality of videos should also not be overlooked, and there are some accessories you should have as an aspiring YouTuber.
What else? It is also necessary to provide trendy, interesting, and useful videos to always surprise your subscribers.
Get inspiration here: 5 Great Lessons to Remember When COVID-19 Ends
Bottom Line 
What low-cost business ideas do you want to try? Remember that it will be a long journey, and it takes patience and persistence, regardless. Being committed to the things you do will also help you through your journey.
If you have other business ideas in mind, feel free to share below.
We're excited to learn from you too!
Want to create your first marketing plan but don't know how to start? Click here.
If you want to know more about business and marketing, we have plenty of resources for you: