Reading Time:
3
minutes

Content Guide
3 Best Books for Entrepreneurs Content Guide
As an entrepreneur, you'll want to be well-informed on all aspects of the business. One of the smartest things you can do is learn from people who are already successful.
Regardless of the type of business you're in, there are certain marketing and promotion techniques that work for everyone. These make it easy for you to learn from the best.
When it comes to books to read, there are hundreds of them available on every business-related topic you can think of. If you're interested in learning from the pros, these books for entrepreneurs can help because nearly everyone who's been successful has written a book about their endeavors.
Learning From the Experts
Learning from professional business people who have made a success of their business is a smart thing to do.  Especially if you're new to business or simply trying to improve your skills. After all, we've all heard the adage about not trying to reinvent the wheel.
What worked for these pros will work for you, too, especially since many of them write books that go into detail about what you can do to follow in their footsteps. This often includes step-by-step instructions that give you the details you need to apply what they've already learned so that you can be successful just like them.
If you're curious about what book to read to get you started, below are a handful that are certain to provide you with some very useful information.
by Jim Collins and Jerry I. Porras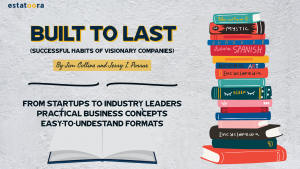 This book is the result of six years of study, and the authors studied a variety of companies from their start-up to becoming a large successful corporation. They intend to determine what all of these companies have in common.
The book describes hundreds of specific examples that are organized in easy-to-understand formats. Here, you can read which practical concepts were applied by various entrepreneurs and managers and what they did and didn't do to keep the company running until it became a huge success.
Built to Last is essentially a blueprint that managers and business owners in the real-life business world used to make their companies a success. You can follow this blueprint so that you can make your business a success just like they did.
If you're going to learn how to create a successful company, why not learn from the best? Some of the very best entrepreneurs out there are ready and willing to help you whenever you're ready.
by John C. Maxwell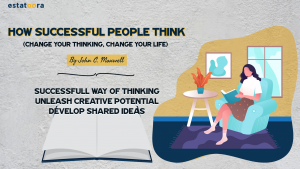 The author is a leadership expert and has written a book that is as telling as it is bold.
Through his research, he has come up with 11 ways that successful people think that the rest of the population doesn't. Some of these characteristics include "big picture" thinking, creative thinking, more focused thinking, reflective thinking, and a few others.
Maxwell goes into detail about each way of thinking and explains them. Everything in easy-to-understand ways so that they make sense and are easy to follow.
If you want an easy way to tap into your creative potential, learn real lessons from the past to improve your future, and develop shared ideas, this book will teach you how to do it. It is a must-have book for anyone whose goal is to become hugely successful.
by Eric Ries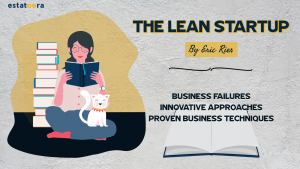 We all know that most startup businesses fail, but what many people do not know is that many of these failures are totally preventable.
This book teaches an innovative approach to managing startups and growing your business. It goes into detail on the things these businesses did that contributed to their downfall.
Since the startup businesses of today need innovative ideas more than ever before, the author gives readers specific plans. These are based on scientific research and which help you manage your business the right way. Of course, so that you can be successful in the end.
When it comes to business management, every piece of advice can help. But Ries' advice includes proven techniques that work even if you're not a startup. Even if you're just a very young business that needs to grow. This is truly a book that any entrepreneur can learn from.
Get inspiration here: 7 Secrets to Ensure Business Success
Wrap Up!
These books are your not-so-secret weapons in fulfilling your dreams as a businessman.
Whether you're new in the industry, or you already have an established reputation, reading such books could really help you broaden your perspectives and learn new things that are beneficial to your success.
Want to create your first marketing plan but don't know how to start? Click here.
If you want to know more about business and marketing, we have plenty of resources for you: